The epidemic is increasing day by day due to the Omicron variant and the whole world is might face lockdown again. The Department of Education has been offering safe classes to students online since the advent of coronavirus. Online classes are a type of distance learning that takes place across the Internet. Parents, teachers, staff, students, and education authorities are all hesitant to offer online classes for primary to higher education standards.
Digital learning is often self-paced where you can work on your own time as opposed to traditional classes. By using online study platforms, you can access multiple documents that will help you write effectively as well as determine the college essay length based on the samples. If there is no teacher, then you can easily take your own leisure time as much as you need to complete.
Online classes are also known as online learning or digital learning or e-learning. In the mind of students or parents may arise many questions such as how learning online is a great, revolutionary alternative to traditional training and much more. We have come up with this final solution to avoid all these questions. Replacing traditional education with online education can show various advantages and disadvantages for students, teachers, and even the education industry.
Advantages of Online Learning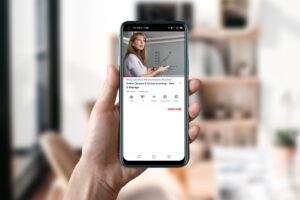 Below are several online classes/learning facilities that can help students and parents:
The best thing about this online education is that it is much more affordable than the old-day education system. Through digital classes, parents can avoid the charges of uniform and travel expenses, so they can save extra money. Economically weaker students can fulfill their dreams due to this advantage of online education.
In online classes, no travel is included, so as a student they can learn and earn a degree while sitting comfortably at home and they also can save time.
As you are using technology for learning, you can become technology-aware through digital learning. Still, this is a good opportunity for students because in today's age of technology most jobs require technology-savvy workers.
Students can submit their attendance easily online at home. So they can participate in all the online classes without any absence.
Digital learning is often self-paced where you can work on your own time as opposed to traditional classes. If there is no teacher, then you can easily take your own leisure time as much as you need to complete.
In online learning, students can feel less stressed and more relaxed due to the low level of competition. As we can see online learning can be less intense and less competitive than conventional classes.
Disadvantages of Online Learning
Below are the following disadvantages of virtual classes:
Students may easily lose interest in their studies if they are not properly cared for by the teachers while doing online lass. Also, virtual classes can be done via phone or laptop gadgets where students can easily go to games or videos or YouTube for entertainment. This completely diverts their concentration from studying the subject.
Many parents worry about their child's health because it is unhealthy to sit in front of a computer screen for long hours. Prolonged staring at the screen can also damage their eyesight. Not only this but also because of wrong seating position you can get back problems.
We know that many are getting confused by this difficulty. We have said before that it is low cost but it is expensive for economically weaker students. We know that the number of internet users is increasing but not everyone has access to the internet and smartphone. Due to Covid, unemployed parents cannot carry smartphones or computers for online learning of their students. In such cases, digital learning may be reachable but not as easy for financially weak families.
Many students who study digitally cannot acquire the skills of socialization as digital learning does not include socialization. Also, it can reduce a student's co-operative skills.
We all know that online classes/learning are more flexible and conveniently accessible from anywhere with a good internet connection. If you fail to connect your phone or computer because of a lack good internet connection, you may miss a lot of important things due to buffering. Also, for a good internet connection parents have to spend monthly or annual money which is a problem for poor and middle-class families.
Unlike traditional education where teachers can personally monitor students. Virtual classes make it utterly difficult for teachers to determine their students during exams. Teachers will have no idea if students cheat on exams because they are not physically there to evaluate them.