A car is part of your life. You will always want to give it the utmost care and security. As a car owner, you will always be urged to know where your car is and ensure it is safe. You can use multiple ways to ensure your car's safety. GPS car tracker is one of the sure ways that will help enhance your car security and also enjoy some other additional benefits brought by GPS. 
For example, apart from providing the precise location of your car, GPS can send instant alerts when your car is tempered with or goes beyond a certain area. 
Although some people don't see any need to install a GPS tracker on their car, there are plenty of reasons why you should.
Read the following article to learn some reasons to install a GPS tracker in your vehicle.

How Does GPS Tracker Work?
A GPS tracker is a device you plug into your car that helps determine your vehicle's location. It uses a global position system to determine the location. Apart from vehicle tracking, some trackers with developed features can help keep track of the health and performance of your car, send alerts when your car is tempered with or moved, and monitor the speed and driving habits of other drivers.
Here is Why You Need a GPS Tracker

Now that you have basic information about a vehicle tracking device and its workings let's look at why you need it.
Locate Your Car At any Given Time
A GPS car tracker's primary role is to determine a vehicle's location. There are several instances where this is an urgent issue. For example, when your car is stolen, the best way to follow up and locate it is through GPS. If you have a GPS car tracker, it is easy to trace a stolen vehicle. Another instance is when you have hired or given out your car to friends and want to know precisely where it is. If your children or spouse took your car without notice, you could use the GPS to know where they are.
Get Help In Case Of An Emergency
We can all agree that receiving quick help in Times of emergency is an excellent advantage of having a GPS tracker. If you are stranded in remote areas or have an accident, you can easily ask for help, and emergency personnel you call can use the GPS to locate you. This a specifically significant when you are in remote or unfamiliar areas.
Get Trip Details And Statistics
Modern GPS car trackers have advanced features that can provide helpful trip details and statistics. You can now monitor your trip date and Time, the distance covered, the average speeds, and weather changes. It can also help track and record unsafe driving habits such as rapid acceleration or harsh braking. This vital information allows you to know how other drivers or yourself operate the vehicle.
Get Diagnostics On Your Vehicle
Besides providing trip details and statistics, modern GPS car trackers can also help monitor the health of your car, provide thorough and essential diagnostics and remind you of the maintenance routine. In case of a severe issue that requires a mechanic, the GPS car tracker can alert you. This makes it easier to keep track of the maintenance schedule, ensuring that your car is in the right condition. You will also be sure to attend all car service appointments.   
Know Immediately If Your Car Is Tampered With
Using an advanced GPS tracking device connected to your smartphone, you can receive immediate notification once your car is tempered with, either towed, moved, or bumped in the parking lot. This allows you to act quickly and check on your vehicle. Regardless of where you are, you will always know when your car is tempered with.  
You Will Provide Insights To Your Clients
If you do business with your car, such as Taxi, then GPS is a blessing. You will be able to provide real-time data and insights to your clients with ease. This helps them know the quality of services you are offering and build trust with you. For example, with a GPS car tracker, you can easily share the live location with your clients. Further, your clients can locate where you are in a parking lot.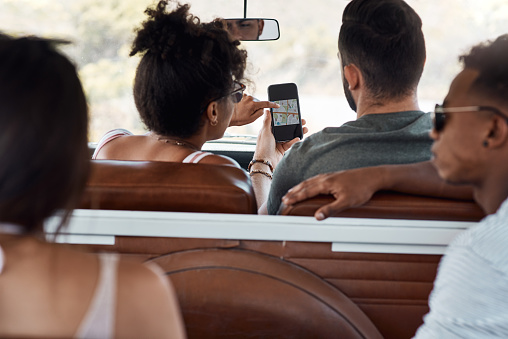 You Can Review The Activity of Your Employees or Teens
If you have an employee managing your car, you can use a GPS car tracker to review all their activities. What they do, where they go, the route they use, and the number of times they stop. It also provides you with essential information about their driving habits. Additionally, if you have teens driving with your car, you can monitor their driving behavior similarly.
Wrapping Up
These are just but a few of the many benefits of installing a GPS car tracker. If you want to protect your car and ensure you can attend to all maintenance schedules, then you need a GPS car device. Modern car tracking devices are advanced and have unique features that can help keep track of your car. Besides locating it, it can help provide essential information about the car's condition and driving habits. Install your GPS car-tracking device today!