While the world is still shaking from the coronavirus and many of us are waiting for our vaccine, learning to take control of the triggers we experience in life is very important.
Triggers are certain stimuli that can make you react in certain ways.
One of the best ways to understand and prevent triggers from causing problems is to engage in mindfulness.
In this, we'll go over how you can become more mindful of these triggers, so you'll have better control over your life on all fronts.
Notice when You Feel Emotions
When you feel an emotion, sometimes it can cause a bubbling within you, almost engaging the trigger and the response to this.
One way to become mindful of triggers is to notice emotions, whether good or bad, or how you feel after something is said.
When you're upset, do you notice your fists being clenched, or do you notice your breathing start to grow ragged? If you feel your heart race suddenly, those are all feelings that you have.
These triggers grow, so you should understand what they are, and what emotions you're feeling, before you react.
Don't put Yourself in Triggering Situations
If you know something bothers you, one of the best things to do is to not subject yourself to this.
Does something a person does make you upset? Well don't be around that person when they're doing this.
Some people don't realize that a part of it is you, and your reactions. One of the best ways to alleviate these kinds of situations is to just not subject yourself period to the problems at hand.
A part of growth is learning to see what's good for you and what's not, and anything that makes you upset and triggered should be properly avoided.
Work on Mindfulness
A part of this too is working on mindfulness.
If you start to become aware of the environment around you, you can spot the triggers and how you feel, stopping them from taking part immediately. If you notice that you're tense and stressed, try not to put yourself into those triggering moments.
This is an exercise you can start doing right away. Do an activity such as take a shower or brush your teeth, but be mindful of what you're doing during this, including emotions, feelings and whatever it is that you're feeling. Don't be afraid to experience these emotions.
Mindfulness is powerful, and it can be good for you.
Consider DBT For Impulsiveness
If you notice that you struggle with managing emotions, or tend to be impulsive, consider DBT, or dialectical behavior therapy.
This type of therapy is done with the therapist acting like a "coach" to help you understand any triggers and changes that create distress within you.
This also helps with tolerating emotions that are negative. Lots of times when you have these negative feelings you may lash out, but instead, you learn to tolerate and regulate the emotions at hand.
This is great for improving emotional regulation too, and helps with tolerating emotions and stress too.
To learn more about this, you can go to BetterHelp.com and see if it can help with managing triggers,  including emotions which aren't properly regulated.
Everyone has triggers of some kind, but a big part of it is to make sure that they're not controlling you. Work on this today, and see the difference it makes in your life down the road.
About author: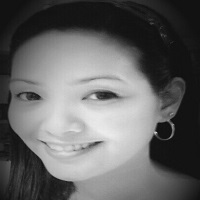 Marie Miguel has been a writing and research expert for nearly a decade, covering a variety of health- related topics. Currently, she is contributing to the expansion and growth of a free online mental health resource with BetterHelp.com. With an interest and dedication to addressing stigmas associated with mental health, she continues to specifically target subjects related to anxiety and depression.