New Delhi, September 16 – Congress General Secretary Priyanka Gandhi has returned from a two-day visit to Himachal Pradesh. Seeing all the damage caused by rain and floods in Himachal Pradesh, Priyanka Gandhi has urged Prime Minister Narendra Modi to declare the devastation in Himachal as a natural disaster. Rain, floods, and landslides caused havoc in Himachal, due to which the situation there has become very bad.
During her two-day visit to Himachal on 12 and 13 September, Priyanka Gandhi inspected Kullu, Manali, Shimla, Solan, and many other districts. He took information from the people there about their problems. Also observed the relief campaigns being run by the state government.
After returning from Himachal, he wrote a letter to Prime Minister Narendra Modi informing him about the tragedy there and said in the letter, "The floods and landslides in Himachal have destroyed many things of the people. It was very sad to see the scene of devastation there."
Priyanka Gandhi said in the letter that apart from being the land of Gods, Himachal is also a state of true simple, and hardworking people. The farmers, women, employees, youth, and businessmen of Himachal are very hardworking and self-respecting. Today, they are facing an unprecedented crisis. Himachal Pradesh has been in the grip of floods and landslides for the last several months. Due to this more than 400 have lost their lives in the disaster. 428 people have lost their lives in this devastation. There are some people whose entire family members have died in this tragedy. The landslide incident occurred at a Shiva temple in Shimla, where people had come to worship on the occasion of the last Monday of Sawan. Children were also included in it. Children are also included in the list of the dead. Priyanka Gandhi also said that she would raise the issue of this disaster in Parliament.
Based on her conversation with the people of Shimla, Kullu, Manali, and Mandi, Priyanka Gandhi said that many animals and birds have also been killed in this devastation, whose number would be up to 16,000. There will be more than 6,000 milch animals and around 10,000 poultry farm birds will also be included in it.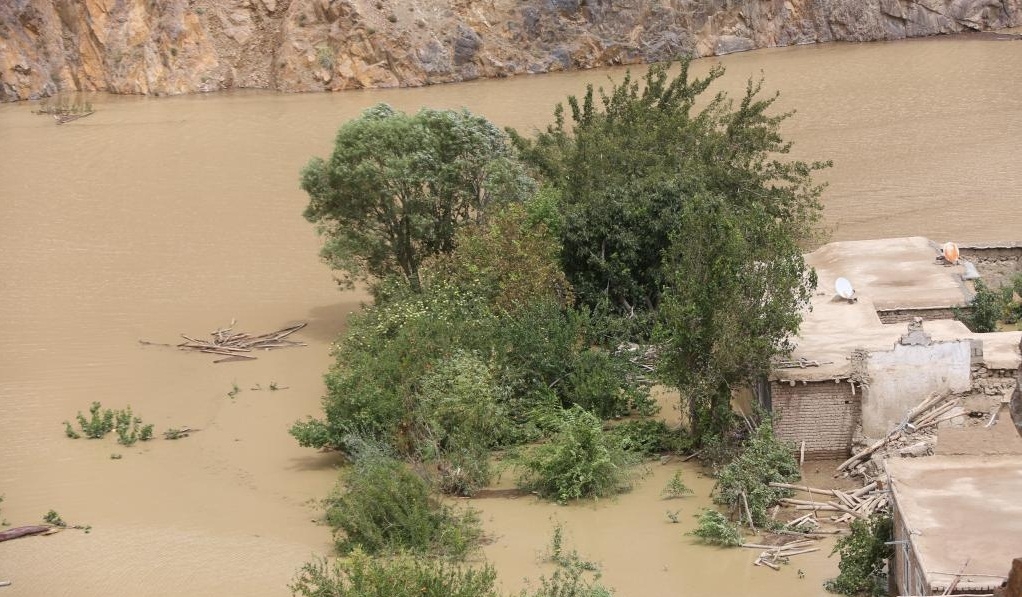 Further, through the letter, he has drawn the attention of Prime Minister Narendra Modi towards Himachal Pradesh and said that the flood in Himachal Pradesh has caused devastation. Due to this everything there has been destroyed. In Himachal state, some people's houses have been destroyed, while some people's houses have been partially damaged. If we talk about the damage figures to houses, there will be more than 13 thousand houses that have been completely or partially damaged. Along with this, the National Highway connecting Shimla-Parwanoo, and Kullu-Manali-Leh National Highway has also been damaged. Apart from this, many roads in the state are broken. Due to this, the state of Himachal Pradesh is facing the loss of thousands of crores.
Priyanka Gandhi further says that the state government is working smoothly and using its full capacity to deal with the devastation caused by this tragedy. The people there are also fully cooperating with the state government in this. People are collecting money themselves to help in the relief work. So many people are donating their labor.
The Congress General Secretary said that the people suffering from this disaster had a lot of expectations from the Centre. However, the central government reduced the import duty of apples, which has created another problem for the apple growers there.
Demanding that this disaster be declared a national disaster, Priyanka Gandhi told Prime Minister Modi that this disaster was as devastating and cataclysmic as the Kedarnath tragedy that occurred in 2013. Therefore, you are requested to declare this disaster also as a national disaster. So that the people of Himachal state can take a sigh of relief and develop the state again. He said that today the entire country is with Himachal, and there is full hope that you will take appropriate steps to help the people of Himachal.
But no relief has been announced yet by Prime Minister Narendra Modi nor has he given any response.