New Delhi, Sep 21: Congress Parliamentary Party President Sonia Gandhi will lead the party's discussion on the Women's Reservation Bill in the Lok Sabha today. The recent introduction of the Nari Shakti Vandan Act by the government, which reserves 33% of seats for women in the Lok Sabha and state assemblies, has sparked much debate. The Women's Reservation Bill, which was initially introduced in 2008 during the Manmohan Singh-led UPA government and later passed in the Rajya Sabha in 2010, is set to be reconsidered. However, it never went to the Lok Sabha for consideration. The BJP had also committed to this bill in its election manifesto for the 2014 and 2019 Lok Sabha elections.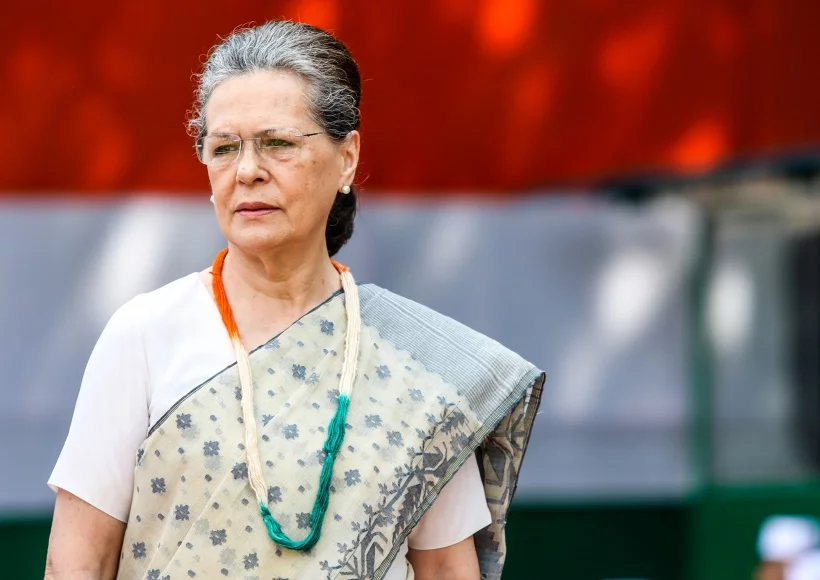 Prime Minister Narendra Modi recently called on members of both houses of Parliament to pass the bill unanimously, emphasizing that it will further strengthen Indian democracy. PM Modi said, "Nari Shakti Vandan Act will further strengthen our democracy. I congratulate the mothers, sisters, and daughters of the country for the Nari Shakti Vandan Act. I assure all the mothers, sisters, and daughters of the country that We are committed to making this bill a law."
Delighted at the passage of The Constitution (One Hundred and Twenty-Eighth Amendment) Bill, 2023 in the Lok Sabha with such phenomenal support. I thank MPs across Party lines who voted in support of this Bill.

The Nari Shakti Vandan Adhiniyam is a historic legislation which…

— Narendra Modi (@narendramodi) September 20, 2023
Prominent speakers representing the BJP in the debate included Nirmala Sitharaman, Smriti Irani, Bharti Pawar, Aparajit Sarangi, Sunita Duggal, and Dia Kumari. The opposition has termed the bill as an 'election promise' and raised concerns over the absence of OBC (Other Backward Class) reservation and the lack of a clear implementation timeline. Congress has claimed that the Women's Reservation Bill will not be implemented until after the census and delimitation process.
Under the proposed law, a 33% quota for women is promised in both Parliament and state assemblies. However, according to sources, it is unlikely to be implemented until 2029. The implementation of the women's quota is dependent on the first constituency redrawing or delimitation process taking place after the enactment of the bill, which is expected to happen around 2027 as constituency boundaries are usually redrawn after each census. In today's Lok Sabha session, Union Law Minister Arjun Ram Meghwal is expected to introduce the Constitution (One Hundred and Twenty-eighth Amendment) Bill, 2023. The Bill seeks to amend the Constitution to enable reservation in job promotions for Scheduled Castes (SCs). and Scheduled Tribes (STs) on government posts. Additionally, Mr. Meghwal will introduce the Advocates (Amendment) Bill, 2023, which aims to amend the Advocates Act, of 1961.
It is a historic leap for our nation as the Lok Sabha passes the 'Nari Shakti Vandan Adhiniyam' today.

The bill envisaged by PM @narendramodi Ji will not only script a new chapter in the history of women's empowerment but also foster equitable and gender-inclusive development in…

— Amit Shah (@AmitShah) September 20, 2023