While there is some vaccine distribution occurring, it's very slow-going. It can be a struggle, and for some couples, it's been hard.
Some people are not used to one another, especially being around them all the time. But, there are ways to keep your relationship going strong and steady, even when there is a lot of issues at hand.
Here, we'll go over how you can keep a relationship strong and steady, even when there is uncertainty.
Understand you Both Need Space
This is a big one.
Even if you two are around one another all the time, you must make sure you still maintain enough space and personal time.
This can include doing your own thing, pursuing the hobbies that you have, and not focusing as much on the other person.
While it's hard to get your own time because you're together a lot, understanding you both need a little bit of space every now and then is very important.
Try to Minimize Arguments
When it comes to arguments, it feels like they're amplified by 100 because of the lack of space for you to cool down.
While it's inevitable to have a perfectly calm relationship all the time, try to minimize arguments as much as possible.
If you both know what one another's triggers are, or what gets them upset, try not to goad them.
And if there are upsets or something left unsaid, try to tell them right away so you're not sitting around festering on this.
Arguments are best left minimized, because otherwise you both will be at one another's throats, and that can tear the relationship apart.
Try to do couple-focused Activities Together
This doesn't have to be everything, but try to do activities together that bring you closer as a couple.
Maybe go out for a walk in the park, or cook dinner together.
These activities might seem small, but it keeps the relationship strong. That way, you two are happy, and working together.
It also keeps that spark ignited and kindled, something that can help through the roughest of times.
Learn to Compromise
Part of why some relationships do well is because both couples have learned to compromise with one another.
This doesn't have to be on everything, but compromising every now and then on some things is healthy. That doesn't mean be a pushover, but also….if you want to work together and make things cohesive and simple, this is the way to do it.
If you're arguing about things, try to compromise a little bit more, especially if you know you two won't feel better unless you engage in that.
Consider a Therapist if Things Get bad
Finally, consider a therapist.
This can be a therapist for relationships that are short-term, but also for long-term relationships too.
Even the strongest of couples have their moments where they argue and have a lot of problems. But a therapist can be something you two can talk to, and having that third party there is good, since it'll let you work together.
The purpose of a therapist of course is to help you two work things out. If there is some strain on the relationship because of the pandemic or other problems, you can talk to a therapist to help iron this out, working together to grow.
A therapist is a valuable tool, and someone you should definitely consider relying on as much as you can.
If you're curious about what you can do, or even to learn more about a therapist, you can go to https://www.betterhelp.com/advice/therapy/what-can-a-marriage-therapist-do-for-a-marriage/ to find more information.
The pandemic hasn't made things easier, especially relationships. But, with these tips, you can keep your relationship going strong and steady, no matter what it is you might face.
About author: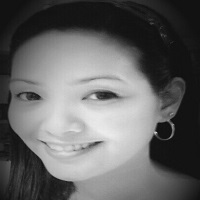 Marie Miguel has been a writing and research expert for nearly a decade, covering a variety of health- related topics. Currently, she is contributing to the expansion and growth of a free online mental health resource with BetterHelp.com. With an interest and dedication to addressing stigmas associated with mental health, she continues to specifically target subjects related to anxiety and depression.