While most of us are feeling the mental health effects of the pandemic and are eagerly awaiting vaccines so we can have a sense of normalcy, another part of this is of  course our mental health in general.
With the winter months slowly turning to spring, some of us are feeling the effects of a lack of sunlight.
Because many of us aren't going outside either, it's also affecting our mental health.
But is sunlight connected to our mental state?
Read on to find out about the interesting connection between the two.
Sunlight: the Magical Healer
Sunlight is really good for a lot of things.
For one, it helps our bodies produce vitamin D. vitamin D is good for bone and skeletal health, preventing the presence of bone-degeneration conditions such as osteoporosis.
But sunlight is also good for our mental health.
When you're exposed to sunlight, your body produces the hormone serotonin.
This is the happy hormone, responsible for improving your mood, keeping you focused and calm.
When it's dark, your body releases melatonin, which helps with regular sleep.
When the darker months come around, or if you don't get enough sunlight, this causes the serotonin levels to dip, which puts you at risk for seasonal depression.
While sunlight is less during the winter months, there are alternatives.,
This sunlight helps with cuing parts of your brain to release this.  Without enough sunlight, your brain won't be given this trigger.
Light Therapy is an Alternative
Light therapy is an alternative to this.
The serotonin production happens because of what your retinas see. When your retina detects sunlight, it will then trigger the serotonin production. These cues help the body produce this.
This is why, without the cue, you've got less serotonin, which creates depression.
That and the added issues of lack of social contact due to the pandemic, depression associated with that, and general living issues and concerns can create a multitude of problems for people.
Light therapy is an alternative though. This is where you have a small box that's similar to sunlight, which stimulates your serotonin, and also removes the melatonin, so you'll feel less sleepy and depressed.
While this is a temporary solution, this alternative is good for when you're feeling the effects of depression, and require something to help stave off these effects.
Depression is not fun, but Sunlight can Help Stave off the Feelings
Depression is a beast.
It can make you feel completely different than you did before.
While it is hard to fight it off, and you may wonder if there are different things you can do, there are some solutions to this.
Phototherapy is one of them.
If you're curious about light therapy you can go to BetterHelp.com to learn more about not just the importance of sunlight, but also what you can do in order to help improve your depression-like symptoms over time, so you can feel happy and better, no matter what's going on in the world.
About author: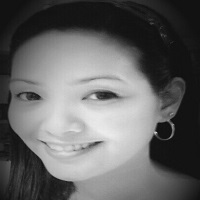 Marie Miguel has been a writing and research expert for nearly a decade, covering a variety of health- related topics. Currently, she is contributing to the expansion and growth of a free online mental health resource with BetterHelp.com. With an interest and dedication to addressing stigmas associated with mental health, she continues to specifically target subjects related to anxiety and depression.