While social media is usually the hub where people sit and scour through different articles and posts, connecting with others, a lot of people are looking for other solutions.
There is one: it's called reading.
Specifically, the term if bibliotherapy, and it's a fancy name for "self-help."
Reading is good to learn new things, but this can help treat a wide variety of conditions in many people.
In a world where not as many people are reading, bibliotherapy is a good one for those looking to solve different problems, and looking to connect with people outside of a forum or the internet.
What is it?
Again, this is a fancy word for self-help.
Basically, this involves reading specific books to help change your feelings, thoughts, and even actions, and help to get rid of those negative feelings, actions, or thoughts.
This is actually done with a therapist or even your doctor. They'll give you some books, a sort of "prescription." You read them, and you do the exercises that are there.
From there, you can meet with your doctor, or with groups to discuss the topic, and it can help not only improve your understanding of the situation, but also give you ways to apply this directly to your life.
For many people, reading is helpful.
This isn't just for adults either.  Understanding general development and puberty can benefit from bibliotherapy. This can educate people both young and old on different topics.
Groups to Help with this
There are specific groups that are included with this.  There are trained people that can help those utilize bibliotherapy.
Groups ran by trained therapists and doctors, or even other types of therapists such as journalists and poetry therapists that can help one use the tools listed in there.
The process is done by trained professionals, and you're supervised by one. It works in the same mental health settings as typical therapists. You also can work through this independently.
The Benefits of Bibliotherapy
There are a few benefits to this. For starters, it helps you obtain valuable information which can be used to help benefit your life.
Many people learn better when reading on their own, so bibliotherapy is incredibly valuable for many people.
Not only that, but self-help also helps you gain the confidence necessary to take care of your own problems and issues.
A lot of people learn that, through this, they're able to face and attain the goals that they want to have, building confidence not just now, but down the road too!
It's incredibly valuable, and it can be good to sometimes learn things on your own.
Where can I Learn More?
You can learn more about it by asking a mental health professional or doctor about it.
Alternatively, if you'd like to learn more about the power of bibliotherapy, not just for yourself, but perhaps for your kids at certain developmental stages, you can learn about it too by going to BetterHelp.com to learn more about it.
It may take a bit of looking to find a therapist, but if you speak to a counselor on BetterHelp's site, they may be able to help you find what you need.
Reading is power, and bibliotherapy can give you just that.
About author: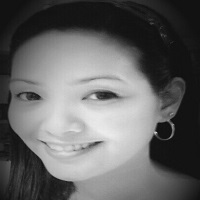 Marie Miguel has been a writing and research expert for nearly a decade, covering a variety of health- related topics. Currently, she is contributing to the expansion and growth of a free online mental health resource with BetterHelp.com. With an interest and dedication to addressing stigmas associated with mental health, she continues to specifically target subjects related to anxiety and depression.