Hangzhou, Sep 22 : India's iconic forward and master goalscorer Sunil Chhetri expressed relief on Thursday as his team registered a narrow 1-0 win against neighbors Bangladesh in the Asian Games men's football preliminary league match. The hard-fought win came as a relief for India after a disappointing 1-5 defeat to host nation China on Tuesday, September 19. Chhetri played an important role in the victory by converting a penalty in the 85th minute during the Group A match. Xiaoshan Sports Center Stadium.
Indian football team captain Sunil Chhetri shared his feelings after the match, saying, "I feel relieved that we gave ourselves a chance to stay in the tournament. It was not easy, playing consecutive matches in two days, and In three days, we have one more game. However, there are no excuses, as other teams are facing similar challenges. This result gives us a chance to face Myanmar (MYA) on Sunday and try for qualification. Is." Chhetri, India's all-time top scorer, is currently ranked third in terms of prolific goalscorers worldwide, behind only Cristiano Ronaldo and Lionel Messi.
Chhetri admitted that India's fate depends on the outcome of the China vs Myanmar game in their group. "Some of us are going to look at it, and some of us will check the details. At least now we have two days to recover."
When asked how his experience is benefiting the young Indian team, 39-year-old Chhetri, who is one of the few experienced players along with defender Sandesh Jhingan in a team composed mainly of Under-23 players, had a Emphasized his role as protector. "I try to be a good example on and off the field. That's the biggest motivator and way to leave an impact," he said.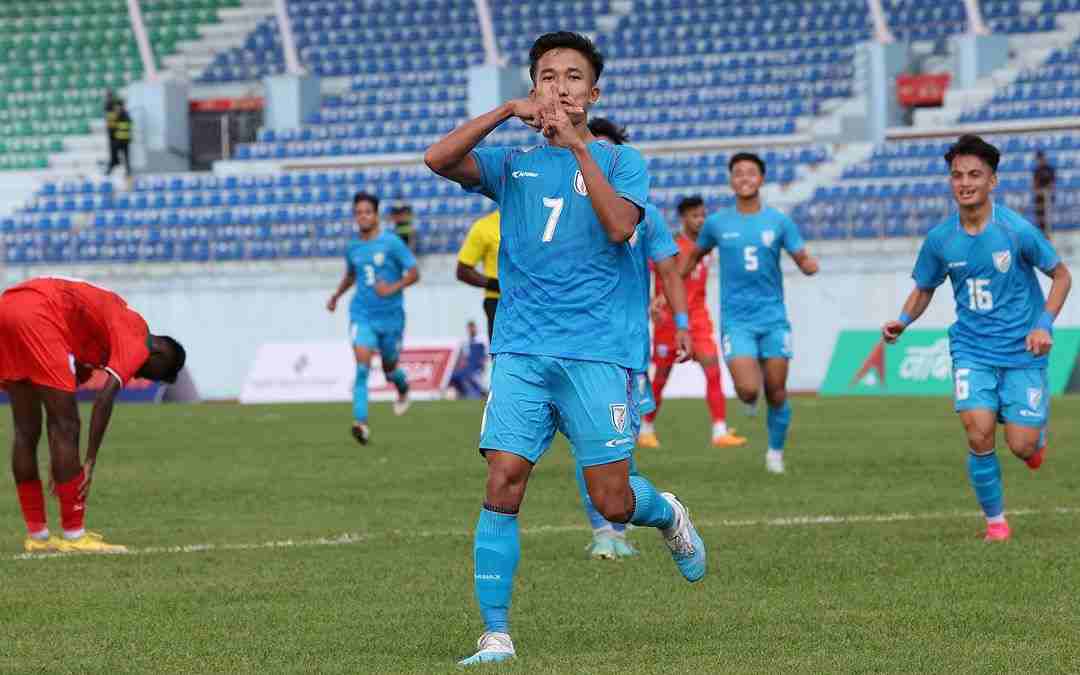 Chhetri praised Bangladesh as a resilient and strong opponent, saying, "Resilient is the word to describe them. When you watch their videos and the way they play, their pace is much more than we expected." .They've always been a tough team." They play against us, so we were well prepared. Getting three points was a good result."
India's next challenge is against Myanmar in their final league match in the four-team Pool A on Sunday, September 24. A win in this match will secure India the runners-up spot in the pool and open up an opportunity for them to qualify. For the 16th round.