A lot of us struggle with emotions that cause us pain. Some people may have used
traveling
or escapism to get away from these painful emotions.
But it eventually comes back to haunt you, and it can make you feel these emotions much more.  There are ways to navigate and handle painful emotions, and here, we'll go over how you can manage these effectively, and simply.
Consider Riding the Emotional Waves
A part of understanding painful emotions is being able to feel these emotions, riding out the wave.
This isn't letting them control you, but it's also just sitting there and feeling this.
Part of the reason why emotions stick is a lot of people refuse to acknowledge that they're feeling certain ways.
Then, when it comes to hit them, it feels overwhelming.
By learning to handle the emotions, you can of course, ride the emotional wave, and it puts you in better control of the emotions that you'd like to handle.
Learning this as well helps you feel better and more stabilized too, so you're not sitting there muddled in the emotional pain you're going through.
Practice Mindfulness
Mindfulness is being aware of the way things make you feel, and what you're going through in the present moment. You accept these present emotions and don't try to fix them in one way or another.  You should be able to use this when you're feeling bad.
When you experience emotional pain, sometimes being aware is the simple solution you're going for.  You recognize the issue, the problems, and then from there, you don't let it overwhelm or overtake you.
This builds understanding of the emotions, and helps you really feel and understand it.
It does tie into riding the emotional waves, but it lets you also be aware of things that create emotional pain within, so you're able to change this as well.
Consider Talking to Someone
You should definitely consider talking to someone as well, especially if the emotional pain cannot be properly regulated.
Learning to handle and become tolerant of the painful emotions is something that's not easy to do on your own. Most people end up getting overwhelmed by this, especially for super-painful situations.
But, by speaking with a counselor, you can of course, learn to improve these emotions and help to grow from them.
Part of overcoming painful emotions is learning to regulate the emotions so that you don't act compulsive.
One of the best ways to do this is through dialectical behavior therapy, or DBT. With DBT, you learn to handle different traumatic emotional situations, so you're not overwhelmed by the feelings at hand, making them easier for you.
This also helps you build pain tolerance too, so you're not as affected by these emotions.
If you're looking to be more in control of the emotions that you're suffering from, then DBT is a great way to start with this.
The best way to start DBT is to talk to a counselor, and you can find one at BetterHelp.com and also get more information on how you can control painful emotions so they're not negatively affecting you.
About author: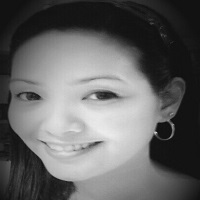 Marie Miguel has been a writing and research expert for nearly a decade, covering a variety of health- related topics. Currently, she is contributing to the expansion and growth of a free online mental health resource with BetterHelp.com. With an interest and dedication to addressing stigmas associated with mental health, she continues to specifically target subjects related to anxiety and depression.